Brisbane City
Community & Social Good
Closed
on 15th Aug 2017 at 4:07am. The payment portal is closed now.
AU$2 +
Tax Deductible Receipt
Tax Deductible Receipt
You will be issued with a tax deductible receipt.
0 Chosen | Unlimited Available
AU$10 +
Spare Key Registration
$10 registers your spare key in our database so registered crisis accommodation providers and emergency services from your local area can contact you if they need your help providing a roof over someone's head.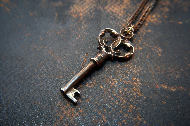 2 Chosen | Unlimited Available
Est. delivery is July 2017