Sydney
Community & Social Good
Closed
on 15th Aug 2017 at 4:06am. The payment portal is closed now.
AU$2 +
Tax Deductible Receipt
Tax Deductible Receipt
You will be issued with a tax deductible receipt.
0 Chosen | Unlimited Available
AU$22 +
$22 Donation
$22 is the (alleged) cost of smashed avo on toast that The Weekend Australian said millennials should give up once or twice a week if they ever wanted to be able to afford a house in Sydney. Donate $22 to a deposit on our first homeless shelter in Sydney and you'll prove them wrong!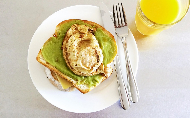 16 Chosen | Unlimited Available
Est. delivery is July 2017
AU$2200 +
$2,200 donation
$2,200 is a lot of avocados, and will go a long way to helping us set up a homeless shelter in Sydney. You'll also have first dibs on new investment opportunities in crisis accommodation when they're available.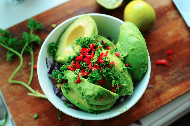 0 Chosen | Unlimited Available
Est. delivery is July 2017